You can be sued for your Instagram photo
In 2016, singer Katy Perry posted a photo of herself dressed as Hillary Clinton at a Halloween party. And she has been sued for $150 000 for doing it. The image, and its copyright, are owned by Backgrid, a global celebrity news agency that provides photo and video content. Katy took the photo from the internet and posted it on her social media without getting a license to use the photo. Three years later, the company decided to sue the singer for unauthorized use of their photo material. A statement against Katy said that in 2017 negotiations were held with her representatives, but they refused to pay the agency.
Taking into account the number of likes and views of the photo after its publication on Instagram, Backgrid demanded payment of compensation in the amount of $150 000, as well as confiscation of all copies of the work. Katy Perry is not alone, many other celebrities have been in similar situations.
It is important to remember that a photo is someone's intellectual property, and the owner has valuable rights. Copyright law protects original works of authorship, which includes internet images. It's definitely not just celebrities who can be sued for image copyright infringement. If you use photos from the Internet, you must be certain you have the right to do so. Using works that you did not create, protect yourself by having the appropriate licensing rights. Creating works, do not forget about copyright protection.
You may also be interested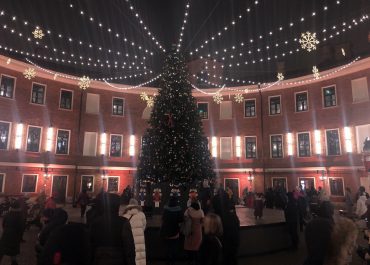 Dear friends! Happy New Year 2021! We hope that the new year brings us all…