Public Domain Day: The works of 1925 are open to all!
The standard term of copyright protection is 75 years. But in 1988, the Copyright Term Extension Act was passed in the US – it gave works published from 1923 to 1977 a 95-year term (concerning works published in the US with certain requirements, as well as for foreign works that meet those requirements).
Thus, on January 1, 2021, the following works from 1925 – F. Scott Fitzgerald's The Great Gatsby, Virginia Woolf's Mrs. Dalloway, Ernest Hemingway's In Our Time and Franz Kafka's The Trial (in German) – as well as silent films featuring Harold Lloyd and Buster Keaton, and a wide range of musical works entered the public domain.
Culture is an ongoing dialogue between the present and the past. There is much to celebrate in 2021, the year 1925 brought us incredible culture. The New Yorker magazine was founded. Literature reflected both a booming economy, the benefits of which were unevenly distributed, and the lingering turmoil and tragedy of World War I. The culture of the time reflected all these contradictory trends.
Here are some of the works that entered the public domain in 2021.
Books:
 F. Scott Fitzgerald, The Great Gatsby;
 Virginia Woolf, Mrs. Dalloway;
 Ernest Hemingway, In Our Time;
 Franz Kafka, The Trial (in German);
 Theodore Dreiser, An American Tragedy.
Films:
The Freshman, starring Harold Lloyd;
The Merry Widow, directed by Erich von Stroheim;
Go West with Buster Keaton.
Music:
Always, by Irving Berlin;
Sweet Georgia Brown, by Ben Bernie, Maceo Pinkard and Kenneth Casey;
Manhattan, by Lorenz Hart and Richard Rogers;
 Duke Ellington's works, including Jig Walk and With You (both with Joseph "Jo" Trent);
 Works by W. C. Handy, including Friendless Blues (with Mercedes Gilbert), Bright Star of Hope (with Lillian A. Thorsten) and When a Black Man Has His Nation (with J. M. Miller).
This list of musical works includes the works of some influential black artists because they deserve special recognition. Although their works have passed into the public domain, it must be understood that not all artists have been able to benefit the rights holder. The contributions of black musicians to American music cannot be overstated, and yet these artists were usually excluded from the copyright system either because of racist business practices, legal technicalities that disproportionately affected minority musicians, or unequal access to the tools of the law. Many were never compensated for their songs.
You may also be interested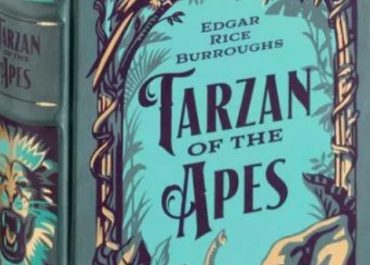 The list of authors whose works are now in the public domain also includes the…