International copyright protection
Initially, copyright was recognized only in certain countries, and in this regard, the territory of its operation was limited. Today in every country copyright is regulated by the local law, and therefore there is no such thing as an international copyright law. However, nearly 180 countries have ratified one treaty – the Berne Convention, administered by the World Intellectual Property Organization (WIPO). It was signed in 1886 and it is the oldest and most important treaty. The Berne Convention establishes a minimum set of standards for copyright protection worldwide. It provides creators such as musicians, poets, painters etc. with the means to control how, by whom and under what conditions their works are used. 
Berne Convention enforces a requirement that countries recognize copyrights held by the citizens of all other parties to the convention. You can see the list of all countries that signed the Berne Convention below.
Australia
Austria
Azerbaijan
Albania
Algeria
Andorra
Argentina
Armenia
Afghanistan
Bangladesh
Barbados
Bahrain
Belarus
Belize
Belgium
Benin
Bulgaria
Botswana
Brazil
Brunei Darussalam
Burkina Faso
Burundi
Butane
Vanuatu
Hungary
Vietnam
Gabon
Haiti
Guyana
Gambia
Ghana
Guatemala
Guinea
Guinea Bissau
Germany
Honduras
Grenada
Greece
Georgia
Denmark
Djibouti
Dominica
Egypt
Zambia
Zimbabwe
Israel
India
Indonesia
Jordan
Ireland
Iceland
Spain
Italy
Yemen
Cape Verde
Kazakhstan
Cameroon
Canada
Qatar
Kenya
Cyprus
Kiribati
China
Colombia
Congo
Costa Rica
Cuba
Kuwait
Kyrgyzstan
Latvia
Lesotho
Liberia
Lebanon
Libya
Lithuania
Liechtenstein
Luxembourg
Mauritius
Mauritania
Madagascar
Malawi
Malaysia
Mali
Malta
Morocco
Mexico
Mozambique
Monaco
Mongolia
Namibia
Nauru
Nepal
Niger
Nigeria
Netherlands
Nicaragua
Niue
Norway
Oman
Pakistan
Panama
Paraguay
Peru
Poland
Portugal
Rwanda
Romania
Salvador
Samoa
Swaziland
Senegal
Saint Lucia
Serbia
Singapore
Slovakia
Slovenia
Sudan
Suriname
Tajikistan
Thailand
Togo
Tonga
Tuvalu
Tunisia
Turkmenistan
Turkey
Uzbekistan
Ukraine
Uruguay
Fiji
Philippines
Finland
France
Croatia
Chad
Montenegro
Chile
Switzerland
Sweden
Sri Lanka
Ecuador
Estonia
Jamaica
Japan
Bahamas
Dominican Republic
Comoros
New Zealand
Cook Islands
The Republic of Korea
Republic of Côte d'Ivoire
The Republic of Moldova 
Russian Federation
Saudi Arabia
The Holy See
North Macedonia
United Kingdom
Solomon islands
Central African Republic
Czech Republic
Equatorial Guinea
South Africa
Antigua and Barbuda
Bolivia (Plurinational State of Bolivia)
Bosnia and Herzegovina
Venezuela (Bolivarian Republic of Venezuela)
Democratic Republic of the Congo
Democratic People's Republic of Korea
Lao People's Democratic Republic
Micronesia (Federated States of Micronesia)
United Republic of Tanzania
United Arab Emirates
Sao Tome and Principe
Saint Vincent and the Grenadines
Saint Kitts and Nevis
Syrian Arab Republic
United States of America
Trinidad and Tobago
You may also be interested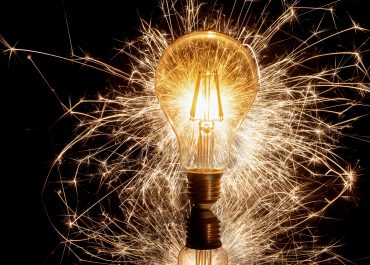 How often do you notice your ideas put into practice by someone else? Not because…